Rules in Revenge
Bennett Spencer spent the past year searching for his sister. Now the Blackhawk Security investigator is out of leads, out of time and out of hope. Until he opens his door to find Autumn Staver, his sister's best friend, who claims she just escaped the same abductor. Bennett and Autumn must join forces to hunt a brutal adversary, but they're treading dangerous ground. Now, they're in the crosshairs of someone desperate to keep a lethal secret buried.

Authors Note: This is a free short story only available on Harlequin.com starting July 8, 2019 and running until August 4, 2019.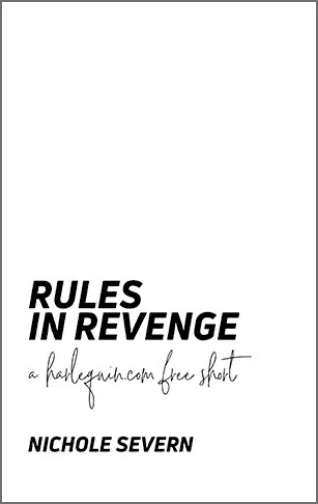 "Only one chapter in and I'm hooked!"
- Marci