Taken
Cold Grounds, #1
She knows evil inside and out.

When women start going missing in the lakeside hometown she left behind long ago, FBI agent Brie McKinney is forced to return. A necklace discovered at the primary crime scene is an exact replica to the one she wears. It ties back to her own abduction twenty years ago. And to the night her sister disappeared. As another body washes onto shore, Brie once again finds herself in the killer's crosshairs. Only this time, she's not a child. And she's not alone.

Roman Bradford has trained to be in the center of the action, to make the hard calls without emotion, but that discipline fails when the killer turns his attention to his compelling FBI partner. Unwilling to lose Brie, especially when the bond they share slides into heated desire, Roman finds himself breaking all the rules he swore to uphold to protect her. And risking his career in the process.

As Brie and Roman fight frenzied attraction it becomes clear that to unravel a web of clues a killer has left behind, she must face a horrifying truth about the night her sister disappeared—before it's too late.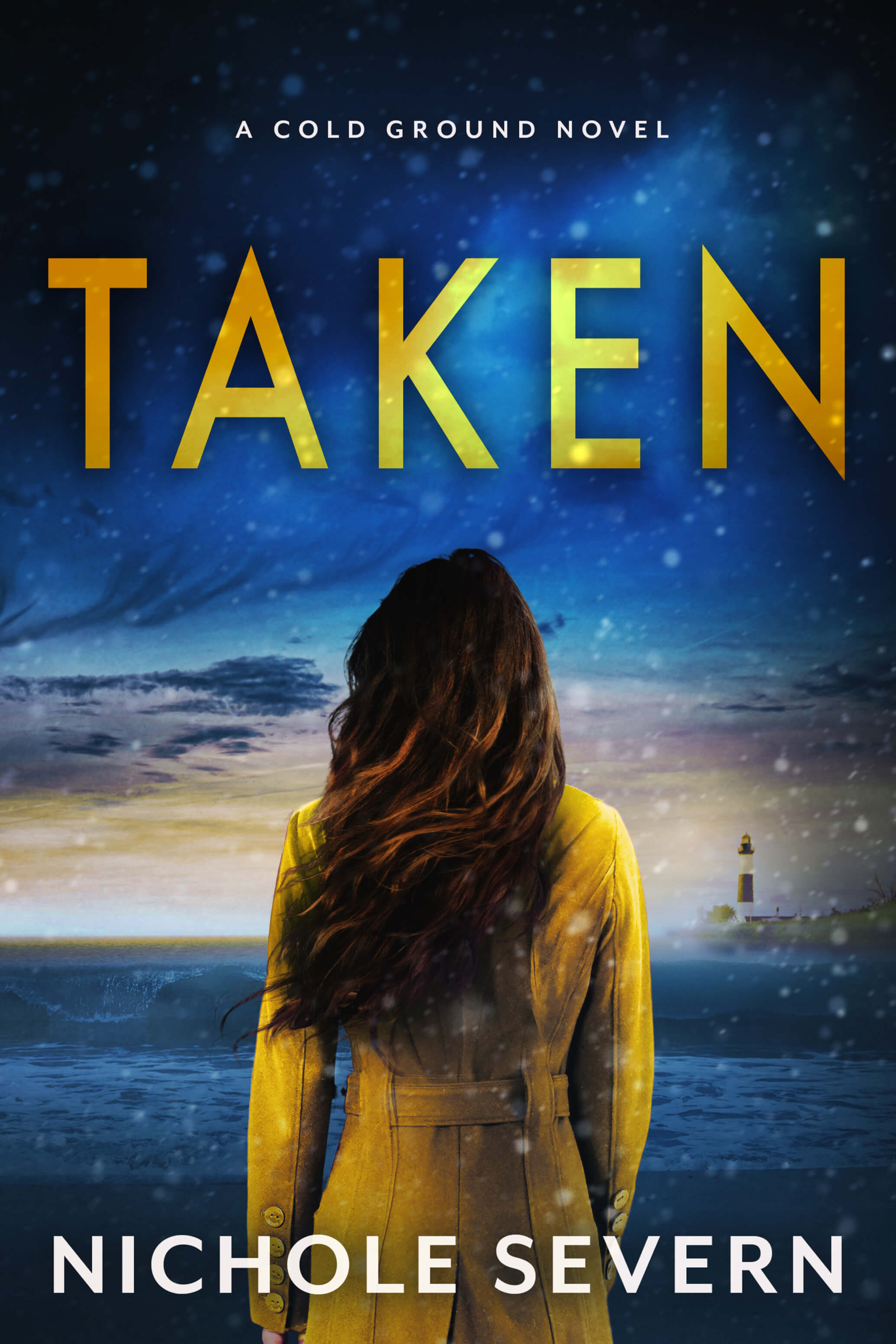 "Definitely don't want to miss a page. This book gave me cold chills both times I read it!"
– Facebook Review
Short Excerpt
Cold.

FBI Special Agent Brie McKinney lifted her coat's collar around her neck as she trudged through the damp sand. In vain. Neither the sun rising to the east nor the breeze coming over Lake Michigan had anything to do with the chill tunneling deep into her bones. The crime scene Ludington Police Department had already established up ahead couldn't take the credit either.

"Welcome home." Her partner, Roman Bradford, lifted the outer perimeter tape above his head to let her pass underneath, locking coffee-colored eyes on her. Seeing as how this was their first official case together, she didn't know much about him other than he'd worked his way into the bureau's missing persons division by coming up through the hostage rescue team. At six-foot-four or six-foot-five, he towered over her, but hearing the man talk in his sleep on the plane from Washington, DC took a bit of bite out of that bark. Shadows deepened along his five o'clock shadow as she passed beneath the tape. "Is it safe to say this isn't exactly the homecoming you'd imagined?"

"Not in the least."