The Line of Duty
Stranded in the Alaskan wilderness,

they must rely on each other to survive.

When Blackhawk operative Vincent Kalani boarded an airplane, he never expected it to crash into the Alaskan mountains. On the ground, by-the-book police officer Shea Ramsey becomes his unlikely partner in survival. Shea was headed to New York to fight for custody of her son, but now she's fighting for her life with an ex-cop who's equal parts inscrutable and unpredictable.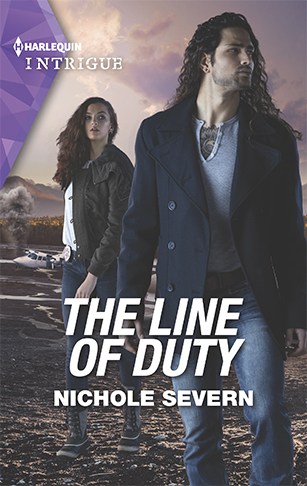 A 5-star read that I wish I could give 10 stars for!"
- Bookbub review
Short Excerpt
"All of you Blackhawk Security types are the same. You take the law into your own hands and don't care if you jeopardize the department's cases. You run your own investigations, then expect officers like me to clean up your mess. You're vigilantes, and you endanger the people in this city every time you step out of your downtown high-rise office. So, yes, I've done my homework. I like to know who I'm being forced to work with." She pinned him to his seat with that green gaze, and the world disappeared around them. "And you…you were a cop. You used to have a conscience.""