Grave Danger
She escaped a killer's clutches once
Now this coroner needs to follow the clues to put him behind bars . . .

Even changing her name hasn't helped Dr. Chloe Pascale feel safe. And when a young woman is discovered buried alive, the Colorado coroner knows the relentless serial killer she barely escaped has found her. To stop him, she must trust Police Chief Weston Ford with her darkest secrets. But getting too close is putting their guarded hearts at risk—and leading into an inescapable trap…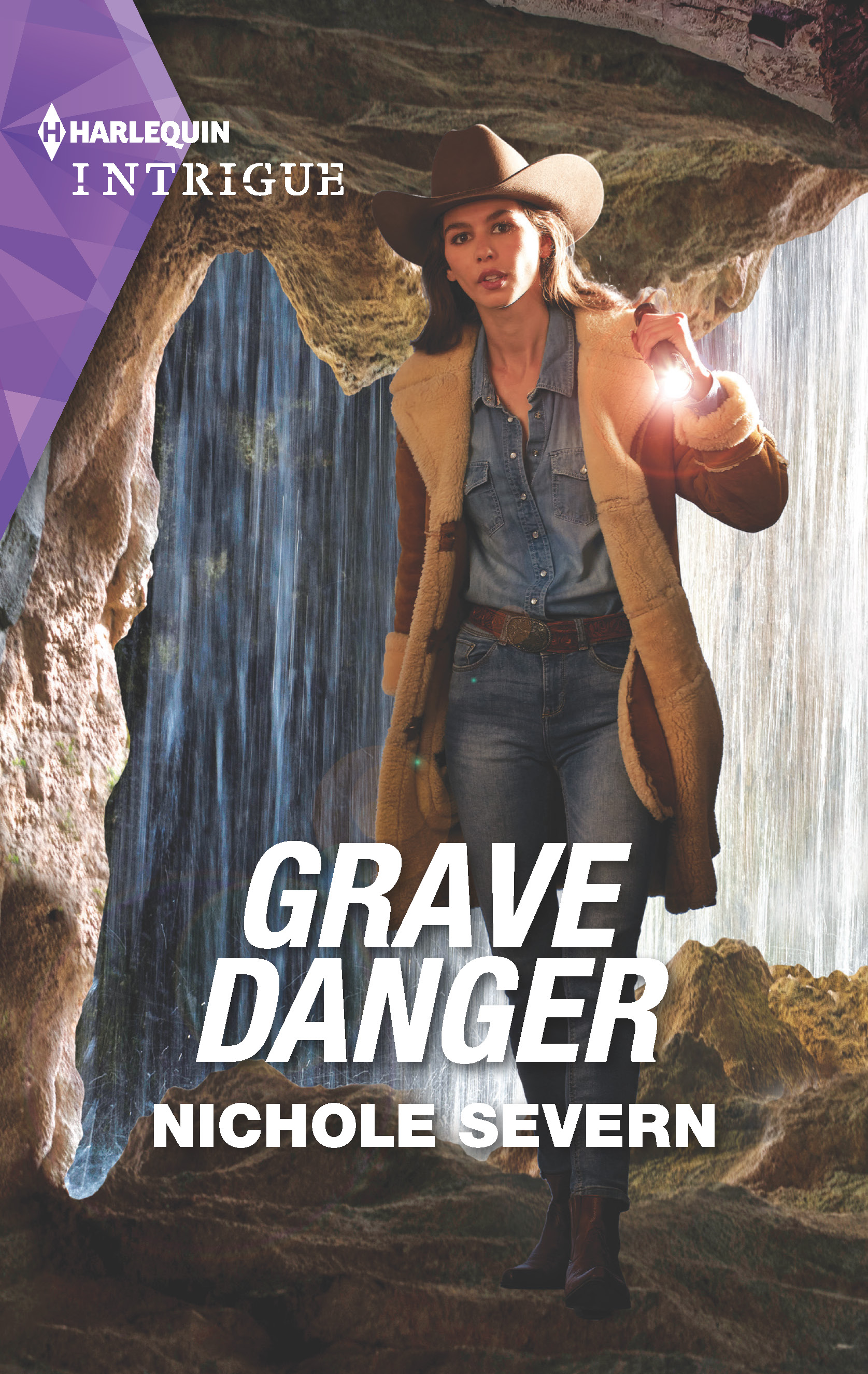 "I felt myself shaking as Chloe's life was in danger!"
- Bookbub review
Short Excerpt
"Chief Ford? It's Chloe M—It's Dr. Pascale."
Her voice echoed down the long tunnel. Twice. Three times. Pinpricks of light filtered through the dark, and she put everything she had into shutting out the doubt clawing through her. She buried herself inside her thick coat and fisted the faux fur collar together with one hand. She'd never been inside a mine before, let alone investigated a body dump. Her nerves shook like the leaves swirling around the entrance to the mine.
"I'm down here, Doc!" The chief's voice hooked into her, tugging her forward.
Chloe took a single step forward, then another. The walls seemed to close in on her all at once, but it was nothing compared to what she'd faced three months ago. She could still envision the exact light blue color of the refrigerator when she closed her eyes. No. She couldn't think about that right now. The chief needed her to ascertain the cause of death on a body left here in the mine. She needed to do the job she'd convinced him she was qualified for when he'd appointed her to the position the first week she'd come to town.
Her fingers tingled as cold set in. She'd been a cardiothoracic surgeon in Denver. She and her team had saved hundreds of lives through life-saving heart transplants, bypasses, stent placements and pacemakers. She could do this. The light at the end of the tunnel separated into two sources. A flashlight and what looked like the light from a smartphone, but she couldn't see much else other than the chief's muscular outline blocking the rest of the scene. Her eyes adjusted slowly. "Macie said you needed me. That you found a body?"
"Yeah. I appreciate you coming all the way out here. I know you haven't been in town long, but I wasn't sure who else to call." Weston craned his head over his shoulder. A few days' worth of beard growth intensified the sharp angles of his face. Dirt stained the waistband of his jeans and the damp white T-shirt clinging to his muscular frame, and she swallowed to counter the punch of attraction coiling through her. Sweat trickled from his short dark hair as he sidestepped around a large hole, giving her a perfect view of what he'd uncovered. "I didn't want to move her."
Everything inside of her went numb.