Over the Flames
A journalist who always gets her story.
An FBI agent who'll die to keep her safe.
Losing a child destroyed their marriage, but a killer will ensure their future ends in flames.

When Arden Olsen discovers her mentor's smoldering remains, she's determined to expose the killer. Her work is the only way to process the grief tearing her apart. But the FBI's lead case agent will do whatever it takes to keep her from getting involved.

Violent Crimes Agent Lawson Mitchell has been burned before—by the media and by Arden. She's not going to let the story go, so as the killer escalates, keeping his ex-wife close is the only way to keep her safe. Even at the risk of losing his heart all over again.

As one of the most vicious serial offenders closes in, Lawson and Arden must confront the guilt and resentment they've harbored for one another and work together. Before there's nothing left.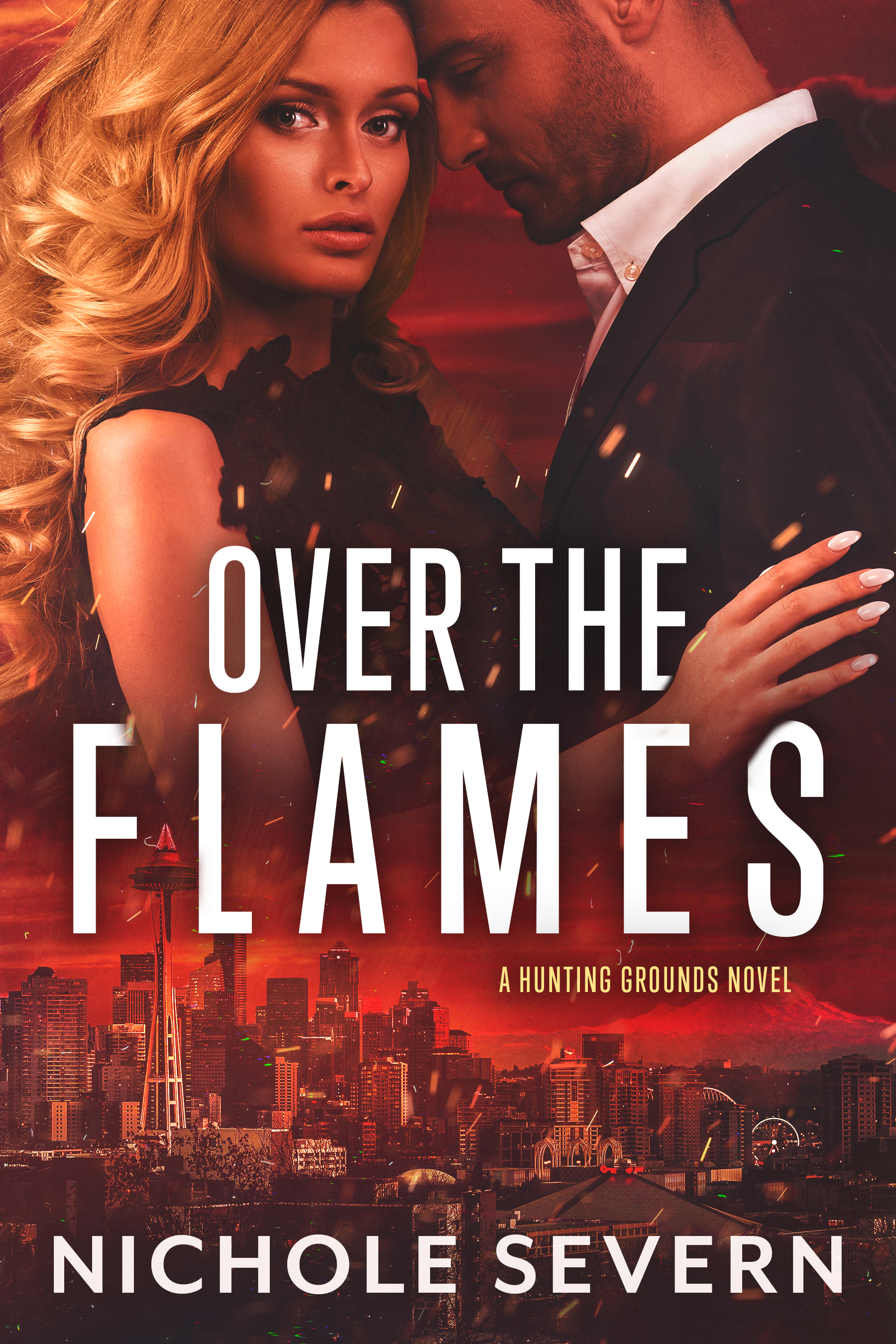 "A KILLER read! Suspense, action, romance…OVER THE FLAMES is hot enough to burn!"
- Cynthia Eden, NYT & USA Today Best-selling Author
Short Excerpt
"Arden?" That voice. His voice. She'd prayed every night she'd forget how her name on his lips warmed the darkest stretches of her insides, but her traitorous body hadn't forgotten him in the least. "What… What are you doing here?"

  Gravity increased its hold on her legs as Special Agent Lawson Mitchell of the FBI's Violent Crimes Unit closed in on her. Apprehension climbed up her spine, the light touch at her elbow from the sheriff's deputy a distant sensation. Thick eyebrows and dark, styled hair shaped a perfectly symmetrical and chiseled jawline and brought out the color in his storm gray eyes. His pristine navy-blue suit and white button-down shirt begged for relief from the mountainous stretch of muscled shoulders beneath the fabric. Every inch of the man she'd tried to forget triggered her instincts to run. Not out of danger but something far more terrifying: remembered attraction.