Run, Run, Seek
A detective barely hanging onto her career.
A partner who refuses to walk away.
A deadly game of hide and seek neither of them see coming.

Detective Samia Lane has had it with getting involved with cops. Her ex-husband—and former captain—was a criminal and a liar who took advantage of the entire department. But when an avid hiker goes missing, she never expects her partner of three years to become anything more than a friend.

Banks Everette isn't looking to stay in the shadows of Samia's life. He wants more. He won't let his feelings for her get in the way of the investigation, but just as they uncover answers, the game turns personal. One they didn't realize they were playing.

Can Banks convince the detective he's always loved to trust him with her broken heart when a killer is out to end their lives?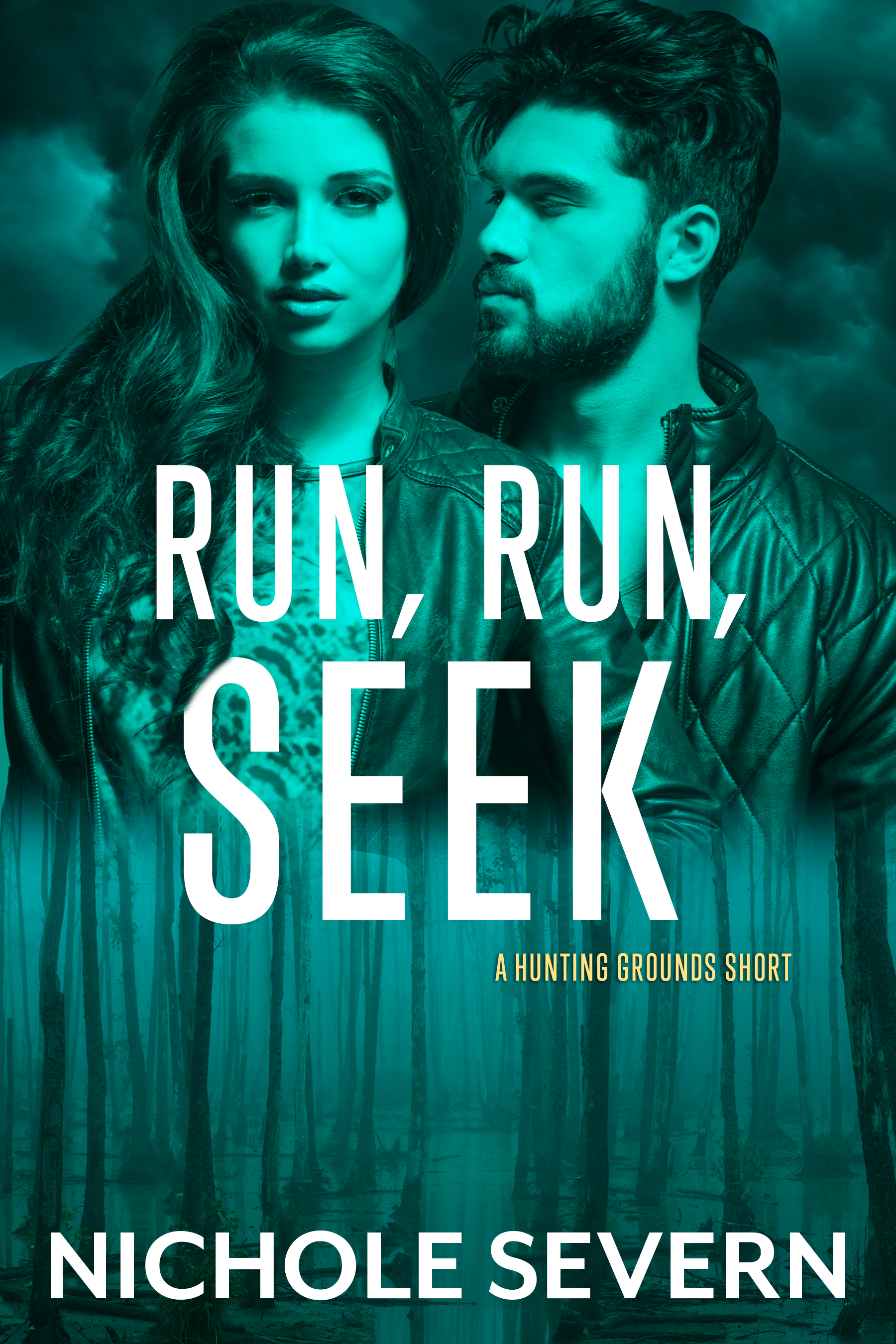 "The book might be shorter, but it is jam packed!"
- Advanced reader review
Short Excerpt
"Bet you're wishing you'd taken me up on my offer now." Officer Banks Everette hauled a soaked, petrified piece of wood out of his way as he trod deeper into the lake. The Sammamish PD uniform framed lean muscle, broad shoulders, and strong arms. But the addition of thigh-high boots keeping him dry took a bite out of the tension pooled at the base of her spine.
"Are you really still thinking about lunch?" Samia swept her flashlight across what looked like a beaver dam piled high with snapped twigs and garbage from around the preserve. With the highest number of trails in the state, Hazel Wolf attracted tourists almost year round.
According to Anisa Coleman's husband, it was what drew her to the area after they'd gotten married a few years ago. The thirty-year-old newlywed headed out every morning at dawn, returning sometime before lunch. It'd been part of her morning routine, and she'd never deviated.
Until yesterday.