Study in Color
A state trooper searching for her sister.
A prosecutor holding back answers.
A hunt for a lustful killer that proves the world isn't so black and white.

Rowan Wells doesn't believe her sister is dead. She'll do anything get answers, but when a body soaked in bleach and strangled with razor wire turns up in an abandoned building, she must face a terrifying truth: her sister's abductor is back. Even worse, as the hot one-night stand meant to ease her grief turns up at the crime scene, Rowan realizes her personal life just compromised the investigation.

US Attorney Faust Hardwin didn't meet Rowan by coincidence. Her tenacity to solve crimes hides a vulnerability that has shattered his defenses, but now Seattle has a new serial killer. One tied to Rowan. He can't let his feelings for the guarded trooper hinder a conviction. But as they close in on answers and draw closer together, they're caught in a twisted game of cat and mouse.

To survive, Rowan and Faust will have to contend with truths neither of them want to face: lust never lasts. And everyone is lying.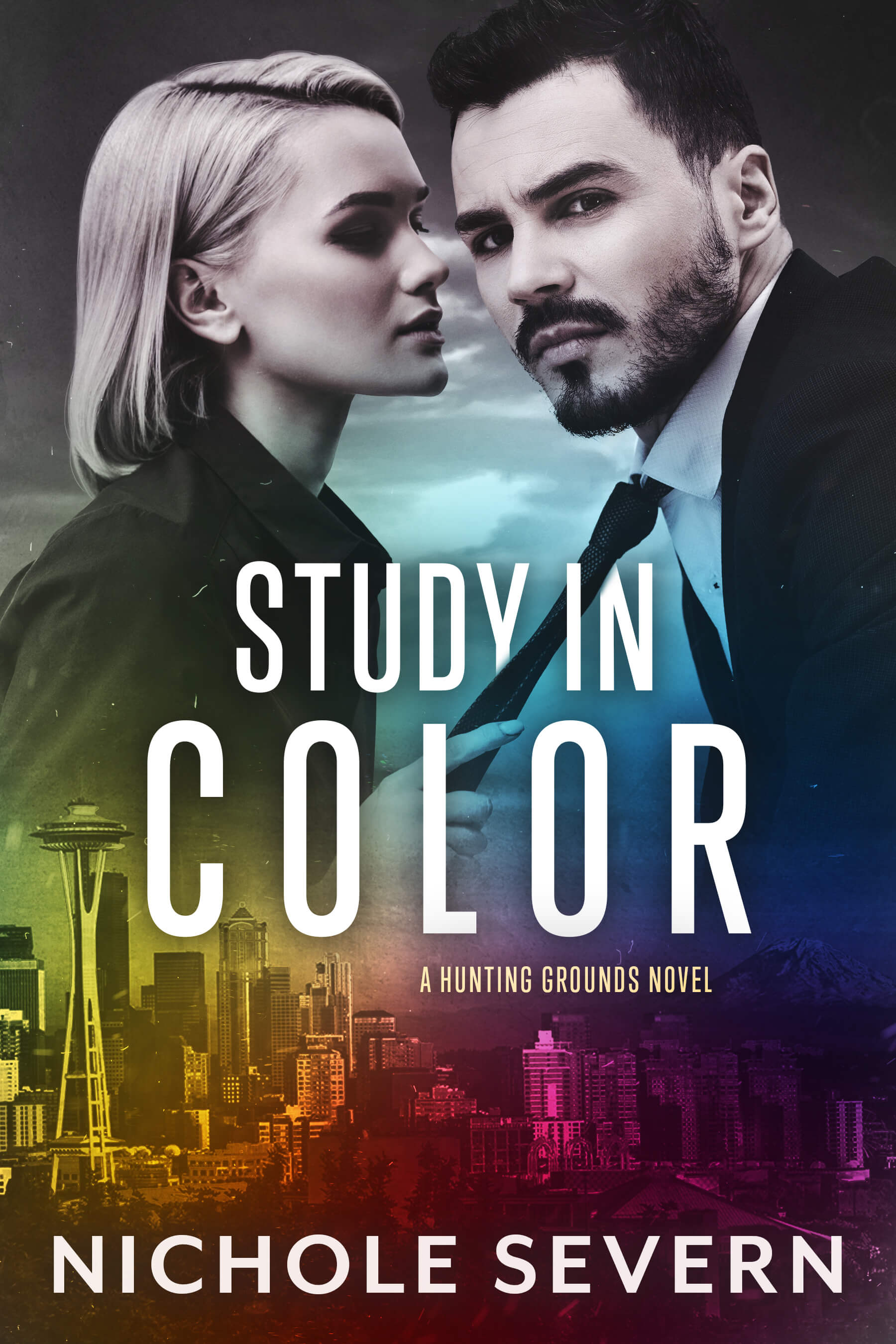 "This one had me completely blindsided and I loved it!"
- Advanced reader review
Short Excerpt
A strong nose that'd been broken at least once, full lips softer than they looked, wide brown eyes that seemed to see straight through her—all of it created a masterpiece any woman with a pulse would find attractive. Hard, lean muscle demanded attention beneath the long sleeve shirt he'd donned sometime while she'd been asleep. At well over six feet, he stared down at her with amusement in his expression. Not intimidating—she didn't get intimidated—but very aware of his effect on her. And, hell, it was working. "If you're thinking about running for the door, I left a muffin on the kitchen counter. Hope you like chocolate."
"You made me breakfast." Not a question. Dread pooled at the base of her spine as understanding hit. Of all the men she'd had to choose from that bar, she'd gone for the innocent one. "You've never had a one-night stand before, have you?"
"Guilty." That smile was back. The one that'd twisted her insides into a knot so tight she'd lost her ability to think clearly or hold onto her clothes.
Then again, if she was being honest with herself, she'd gone into that bar to do exactly that. To lose herself in someone else for a while. To forget the hurt and the pain that followed her into every case. He'd given her that blissful reprieve.
"Here's a tip." Closing the distance between them, Rowan went against every instinct she owned and handed back the coffee mug. "Don't offer your conquests coffee or breakfast. Gives them too many reasons to stick around."