Search and Defend
A killer wants to take everything from him…

Search and rescue operative Holden Marsten will do anything to protect his partner's widow, especially when he's the reason the threat has targeted her in the first place. But as Georgia Weller and her two small girls fight to stay alive, the former FBI agent is faced with the same choice that took his partner's life all those years ago: catch the killer or save the woman he's always loved.

Dr. Georgia Weller has dedicated her entire career to helping her patients move on from trauma with EMDR therapy, but she can't seem to help herself. Losing her husband in the line of duty forced her and her daughters into witness protection and away from the only support system she had left: her husband's partner, Holden. But now the man who tore apart her family has targeted her in retribution, and the feelings she's denied for Holden won't be suppressed any longer.

Can Holden and Georgia recover from mutual loss together, or will her husband's killer finish what he started?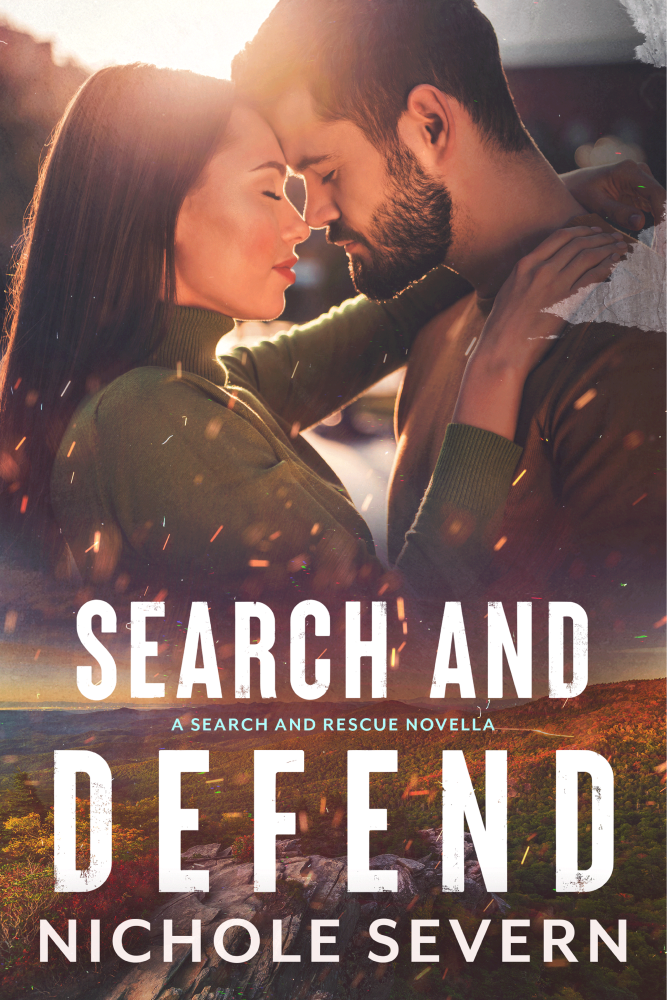 "A very enjoyable, edge-of-your-seat, thrilling, intense ride!"
- Bookbub review
Short Excerpt
I'm going to find her, Special Agent Marsten. When you least expect it, I'm going to take her from you. The same way you took everything away from me.
  He should've answered the damn call. The bastard's echoing promise pushed Blackhawk Security search and rescue operative Holden Marsten to jog up the dirt driveway of the cottage-style house set off the main road. The voicemail had hit his phone thirteen hours ago after he'd ignored the blocked incoming call, but once he'd taken the time to listen, it'd put him on the first plane to Northfield, Minnesota he could get.
  Gravel crunched under his polished shoes, his suit tightening around his chest and arms as he raced toward the front door. The son of a bitch couldn't have found her already. Not possible.
  She and the girls had done exactly as the Bureau had asked when he'd requested they be moved into witness protection before he'd resigned, when he feared he couldn't protect them anymore. They'd disappeared, kept off the grid, changed their names, and relocated. Only now, she'd become the target. The old wood porch protested under his weight a split second before he twisted and rammed his shoulder into the glossy red door.
  Wood splintered around the doorknob under force, and he rushed into darkness. "Georgia!"