Search and Rescue
She's all that's standing between him and a soldier's funeral.

Major Patrick Barnes left the JAG Corps and active duty to return home, never expecting danger to follow. But a killer is picking off the soldiers involved in one of his past cases, and Patrick quickly finds himself in need of rescue—and without the support of an entire army.

Search and Rescue operative Sienna Kincaide lost her last client to a shooter. It won't happen again. When she saves Patrick from an identical fate, her grief eases, but soon, her drive to complete the mission deepens into dangerous desire. Attachments lead to mistakes, and the connection burning between Sienna and her client might be one neither of them survive.

Can Sienna and Patrick learn to rely on one another in time, or will the killer be the last one standing?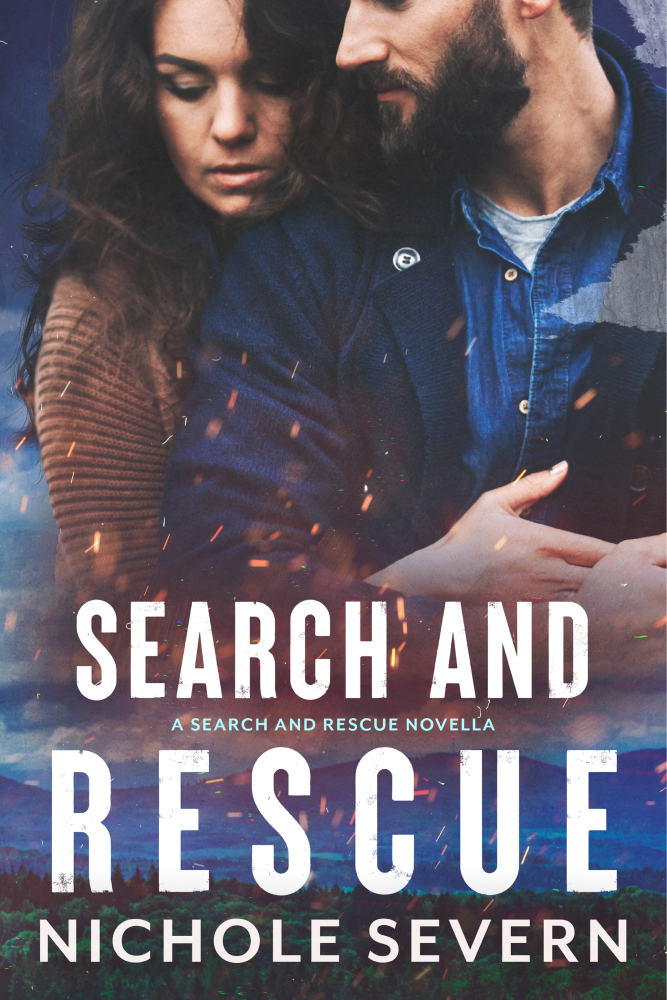 "That first chapter is definitely one to hook you!"
- Advanced reader review
Short Excerpt
"Major Barnes!" The voice sounded close. "Major Barnes, wake up!"
  Cold water crashed into his face, taking the air from his lungs, and shaking his system awake. Patrick Barnes focused on the blurry face in front of him. Why the hell did he feel so heavy? The sound of rain pounding against asphalt pulled his attention away from that sweet voice. To the shattered windshield of his vehicle. His vision cleared in small increments. One second. Two. He struggled to bring his hand to his face, but every muscle in his body gave into gravity. "What happened?"
  "You were in an accident. And by accident, I mean someone ran you off the road a few minutes ago. I didn't see the driver, but there's a chance they'll want to confirm they got their target." Target? Green eyes speckled with hint of brown checked out the back windshield. Freckles, dozens of them, peppered a creamy complexion. Thin hands worked at his seat belt as tendrils of light red hair brushed against his jaw. "We have to get you out of here."
  Bits and pieces of memory rushed to the front of his mind as she unlatched his seatbelt. Patrick wrapped his hand around hers and pulled her into him. He'd just gotten back into town, fresh off the high of his discharge from the army. Fourteen hours to get back to the states. He'd rented a car at the airport and driven the forty-five minutes straight into his hometown of Mystic, Connecticut. Only he hadn't made it home. The drawbridge connecting both banks along Mystic River had started rising to let one of the larger cruise boats through. Headlights had blinded him for a split second out the driver's side window. Then nothing. Someone had hit him. That much was true. His head cleared as he caught sight of the Glock holstered beneath the woman's long green trench coat. He tightened his hold on her hand and reached for the gun with the other, turning it on her. "Who are you?"
  "Sienna Kincaide."